Todas las imágenes tienen Copyright © EvitaWeed. Todos los derechos están reservados. La copia, alteración, distribución o explotación de cualquiera de estas imágenes en su totalidad o parte sin el permiso por escrito de su autor está estrictamente prohibido por ley y constituye un delito.
All images are copyrighted © EvitaWeed.
All Rights Reserved. Copying, altering, displaying, reproduction, redistribution or exploitation of any of these images whether in whole or in part without written permission from the artist is strictly prohibited by law.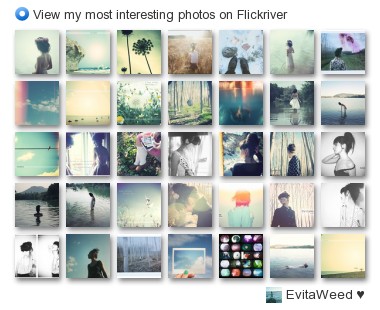 issuu.com/evitaweed
Coolsite:
www.flickr.com/photos/evitaweed/
www.flickr.com/photos/evitaweed2/
evitaweed.tumblr.com/
evitaweed.carbonmade.com/
A look at the city, this huge and lonely desert road,
resistance to inevitable loss of innocence..
There are thousands of moments in life
and some deserve to be enshrined
... .... Feelings and images ... ... ... ... ...
and nothing more there ...
http://www.flickr.com/photos/evitaweed/
http://evitaweed.tumblr.com/
http://evitaweed.carbonmade.com/
http://cargocollective.com/EvitaWeed
Si deseas alguna de mis fotos o necesitas utilizarla comunicamelo mediante un correo a mi mail:
yerbawena86@hotmail.com
evitaweed@hotmail.es